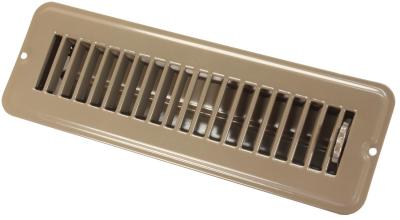 2" x 10" Floor Register Dampered, Metal, Brown
Product Details:
• Floor Registers - Dampered
DESCRIPTION
Quickly and easily upgrade your RV Floor Registers in minutes! Constructed of durable steel and powder coated to ensure a long lasting color. This design also incorporates round edges for a clean and classic appearance.
KEY FEATURES
• Constructed of durable steel
• Long lasting, powder coated color
• OEM replacement size
• Easy, one hand damper operation
• Screw hole for secure installation
Part Number:
02-28915