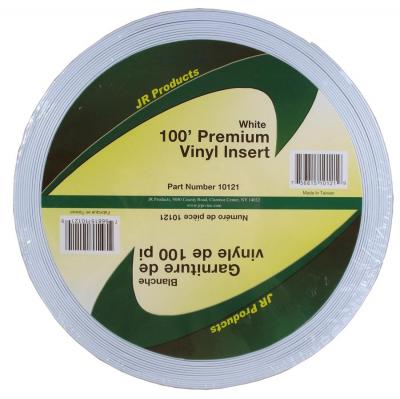 100' Premium Vinyl Insert, White
Product Details:
• 100' Premium Vinyl Insert
DESCRIPTION
Upgrade your worn, cracked or colorless RV trim with a premium RoHS certified Vinyl Trim Insert. This premium, high-quality White RV Vinyl trim measures 1" x 100', and is very flexible to allow for an easier installation throughout the RV. This Vinyl trim insert is also backed by JR Product's lifetime warranty.
KEY FEATURES
• RoHS Certified to ensure the highest quality available
• Lifetime Warranty
Part Number:
10121