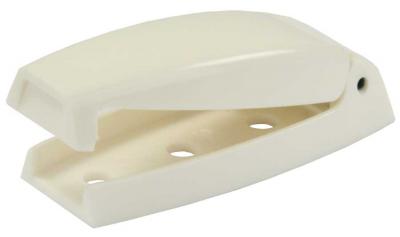 Baggage Door Catch, Bullet, Colonial White
Product Details:
• Baggage Door Catch
This Baggage Door Catch easily holds those RV compartments open. This original replacement comes in a 2-pack and includes the mounting screws. Mount above or beside doors and storage compartments. In addition, when the Baggage Door Catch is not use, it lays flat for a sleek and subtle design. The Baggage Door Catch is also backed by JR Product's lifetime warranty.
KEY FEATURES
• Original replacement
• Mounting screws included
• Lifetime Warranty
• Colonial White, 2/pkg.
Part Number:
10254