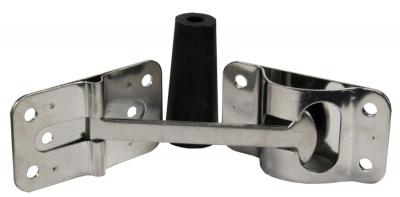 4" Stainless Steel Fleetwood Style Door Holder
Product Details:
• Stainless Steel 4" Flat T-Style Door Holder
DESCRIPTION
Enjoy the gorgeous outdoors as this T-Style Door Holder keeps your main door open. Or easily load and unload your RV without the worry of the door closing each time.
In addition, this 4.5″ T-Style latch is also backed by JR Product's lifetime warranty.
KEY FEATURES
• Will not rust
• Replaces any T-Style door holder
• Mounting screws included
• Lifetime Warranty
Part Number:
10615