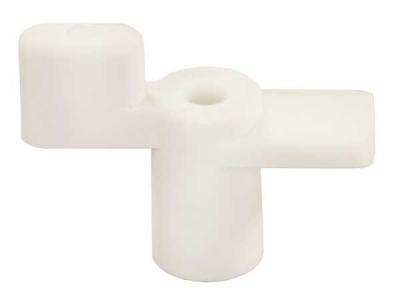 Fold Down Entry Door Holder, 1/2"
Product Details:
• 1/2" Fold Down Entry Door Holder
DESCRIPTION
As you prepare to store your RV, this door holder secures you entry door in place. The door holder secures to the ceiling, and includes the mounting screws.
KEY FEATURES
• Attaches to the camper ceiling to secure the entry door when stored
• Do not over tighten the mounting screw during installation
• Mounting screws included
• Lifetime Warranty
• 2/pkg.
Part Number:
11835