12V/USB Charging Center, White
Product Details:
• 12V / USB Charging Center
DESCRIPTION
Add a convenient and modern charging center to your RV. Easily charge your phones, tablets and other devices. Installation is simple, and the charging unit has rounded corners and an elegant design to compliment any interior.
Available in Black and White.
KEY FEATURES
• Easy installation, professional appearance
• USB 2.1 Amp @ 5V *Refer to your device for specific requirements
• 21V 10 Amp @ 12V using 18 Ga. wire or 20 Amp @ 12V using 14 Ga. wire
• Spacers are available if wall space limits depth for wiring
• White
• Outside Dim: 5″ w x 3-3/4″ h x 2″ d
• Cutout Dim: 3-1/8″ w x 2-1/2″ h x 1-1/2″ d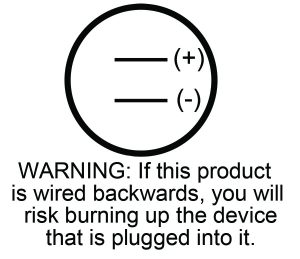 Part Number:
15085