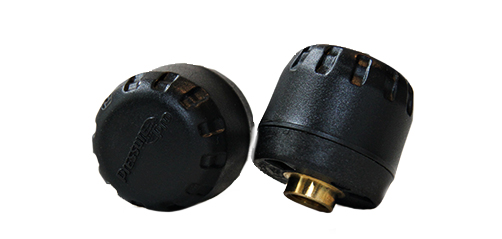 PressurePro Sensor Kit
Product Details:
• PressurePro Sensor Kit
SENSOR DESCRIPTION
The most pivotal component of the PressurePro product line, Sensors remain the heartbeat of our comprehensive line of TPM Solutions. Offering both standard (regular bore) and industrial (large bore) options, PressurePro Sensors provide users with the accurate and continuous tire performance data needed to add safety and savings to their travels or operations.
The release of PressurePro's Dynamic Sensor technology in 2017 marked another revolution in TPMS. Arming users with the market's first intelligent Sensor technology, Dynamic Sensors are built with internal logic to evaluate pressure fluctuations over time and determine optimum tire operating parameters. Featuring increased temperature resolution (1.5C), increased pressure accuracy and the automatic increase of sampling and reporting during severe working conditions, Dynamic Sensors arm users with the same superior battery life, performance, durability and reliability that sets PressurePro apart.
KEY FEATURES
• 24/7 Monitoring for complete coverage
• Sealed (Waterproof) units allow full submersion and advanced durability
• External Installation enables easy and fast installation
• Increased reporting during working conditions for unmatched safety
• 8-215 PSI pressure range for comprehensive application use
KIT INCLUDES:
• 2 x Dynamic Standard Sensor (SEN-200)
Part Number:
2SEN