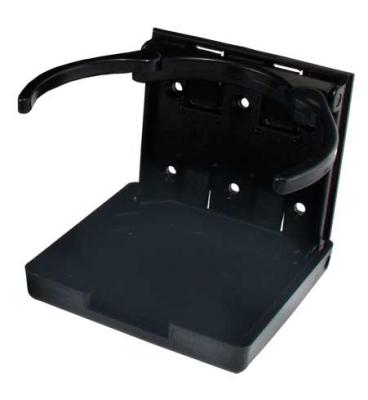 Adjustable Cup Holder, Black
Product Details:
• Adjustable Cup Holder
DESCRIPTION
Do you need additional cup holders for your RV? Easily install these cup holders to any flush surface and conveniently fold them away when they are no longer needed. This sturdy and adjustable design can hold multiple cup styles, up to 44 fluid ounces. Available in four fabulous colors to match any style or interior design your RV may have.
KEY FEATURES
• Mounts Easily to any Flush Surface
• Folds flat 4" x 4" when not in use
• Adjustable to hold up to 44 fl. oz.
• Made of Sturdy ABS Plastic
• Black
Part Number:
45619