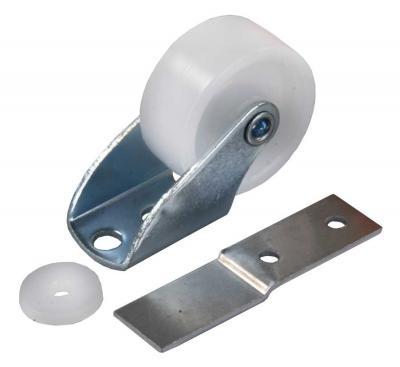 Awning Saver with Bracket, pkg.
Product Details:
• Removable Awning Saver
DESCRIPTION
Protect your awning from unwanted rips and tears. This awning saver can be permanently mounted or removed. The heavy duty design includes zinc plating to resist rust and corrosion. In addition, a screen door protector disc is also included.
KEY FEATURES
• Protects awning from rips and tears made by entry doors
• Heavy duty extra wide plastic roller
• Easily slides into bracket when needed
• Zinc plated to resist rust
• Bracket is 2-1/2" long
• Includes screen door protector disc
Part Number:
05014